Spotify lancia Greenroom, il suo Social Audio
Cos'è Spotify Greenroom? Un social audio nato dall'acquisizione di Betty Labs da parte del brand svedese. La sfida a Clubhouse ha inizio.. se possiamo chiamarla sfida!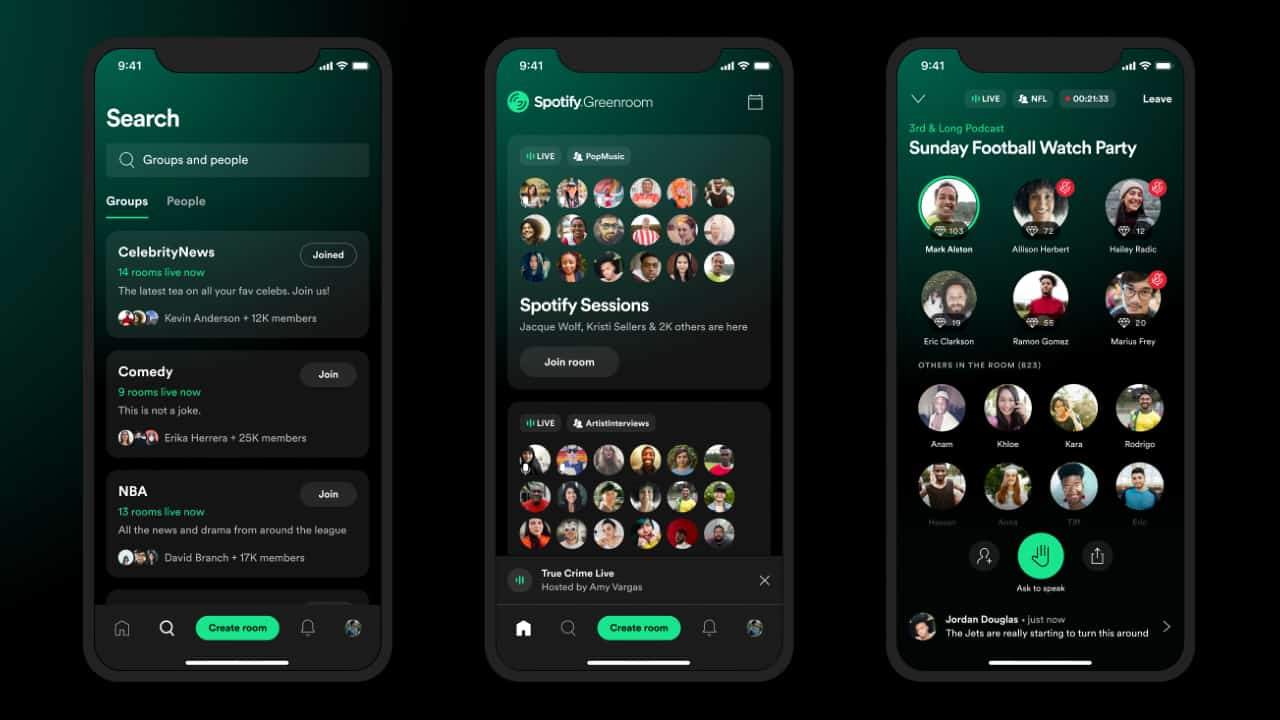 Spotify lancia Greenroom e lancia la "sfida" a Clubhouse, con l'applicazione che nasce dall'acquisizione di Betty Labs (azienda che ha sviluppato Locker Room) da parte del brand.
Spotify Greenroom permette la registrazione delle conversazioni e una chat a supporto. È possibile programmare le stanze e ricevere dei promemoria all'inizio degli eventi.
L'interfaccia è davvero molto simile a quella di Clubhouse e l'app è già disponibile in più di 135 paesi, per iOS e per Android.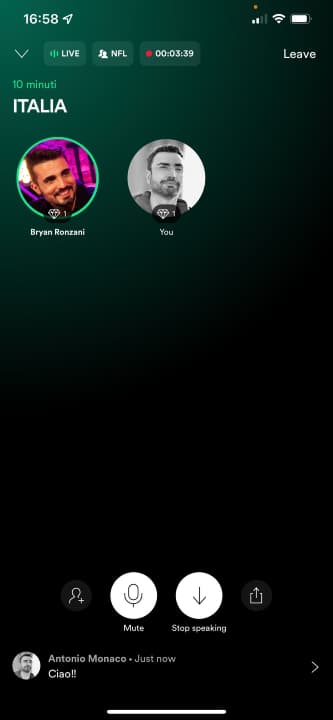 Oltre al social, Spotify ha creato anche Creator Found, un sistema di monetizzazione per permetterà ai creator di valorizzare il proprio lavoro, proprio come ha fatto recentemente Clubhouse.
Il programma sarà disponibile entro la fine dell'estate.
We believe Spotify has an opportunity not only to enable live broadcasts, but to aid discovery, drive consumption, and accelerate growth of the live category overall. Today's app unveiling is our opportunity to begin laying the foundation for the exciting roster of content and capabilities Spotify has in store in our venture into live audio.
---
In un episodio di Voice Technology, con Damiano Crognali dicevamo:
La formula del podcast del futuro? Contenuti editorialmente fatti bene + la componente social che permetterà l'interazione.
Nel contenuto che segue, al minuto 38:05.
Spotify, nel post di presentazione dichiara..
This move provides yet another opportunity for creators of all types to connect with their fans more deeply and meaningfully.
E continua..
Since bringing the Locker Room app into the fold, we've been working to expand its capabilities, with the goal of creating a live audio experience that will delight creators and listeners everywhere. And we wanted to do it with a Spotify twist that operated as an extension of the app already loved by 356 million listeners.
---
Per approfondire